With the confirmed cases of over 300,000 Brazil death toll rises to over 20000 as it overtakes Spain and UK in the top 5 countries with higher COVID-19 cases. The country has doubled its death count in just 12 days with the death of 1188 people registered over the last 24 hours.
The total cases have reached to 310,921 with 18,509 cases recorded in the past 24 hours. Despite the increasing new cases in the region, the numbers are likely to be higher than the one published by the Brazilian health minister because of insufficient testings.
The number of confirmed cases is fewer only than in the US and Russia and is expected to rise even further as the outbreak is still weeks away from its peak, health experts say.
President Jair Bolsonaro has repeatedly played down the risks of Covid-19. On Tuesday he again defended the use of the unproven drug chloroquine as a remedy, despite alerts it may be unsafe.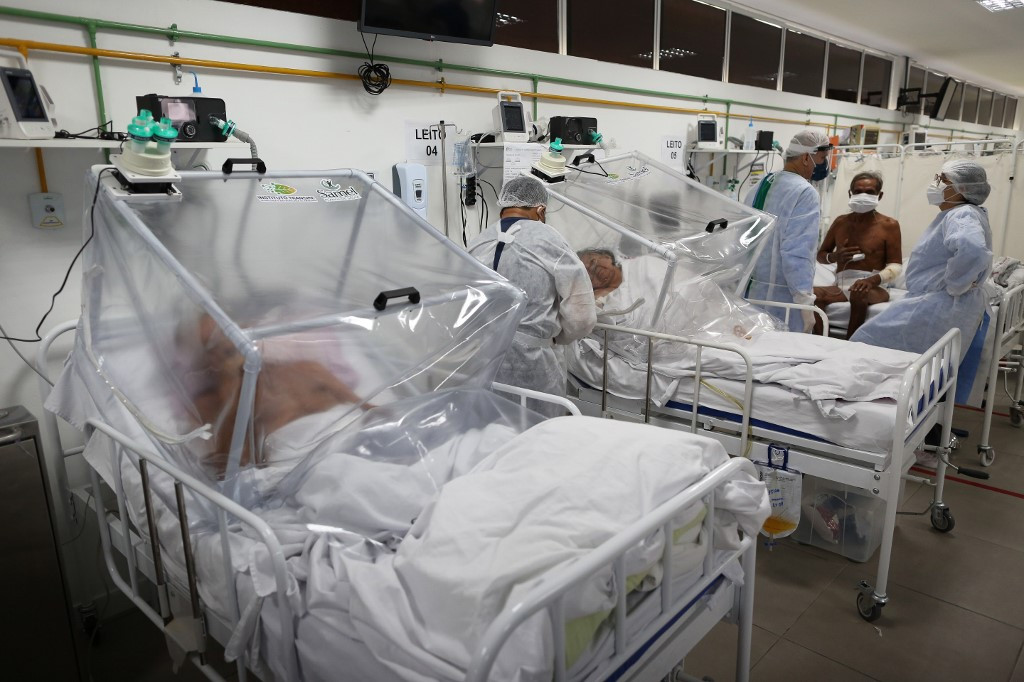 Mr. Bolsonaro's repeated defiance of public health expert advice on Covid-19 has led to the resignation of two trained doctors as health minister in the past month.
Among the top 5 countries worst affected by COVID-19, Brazil seems to have an ascending curve. In São Paulo, Brazil's largest city with about 12 million residents and one of the hardest-hit places, a five-day holiday started on Wednesday in an effort to curb the spread of the virus.
There is concern about the rapid spread of the virus in poor areas and indigenous communities which are more vulnerable to disease. Even with lower testing rates than all other countries in the top 15 of total cases, brazil has experienced a faster spread than most other nations.
Earlier this week Mayor Bruno Covas warned the health system could collapse in two weeks, and accused those who flouted lockdown rules of playing "Russian roulette" with people's lives.