The George Floyd protests are an ongoing series of protests and demonstrations against police brutality and racism in policing, which began in the United States in Minneapolis on May 26, 2020.
These followed the killing of George Floyd, a 46-year-old black man, after Derek Chauvin, a white police officer, knelt on Floyd's neck for almost 9 minutes resulting in his death.
The nationwide protests against police killings have been called un-American by critics, but the rebellion has always been used to defend liberty. Black men and women are still dying across the country.
The power that is American policing has conceded nothing. Minnesota officials said this weekend white supremacists and others were mixing in with legitimate protestors. Minneapolis was merely a breaking point.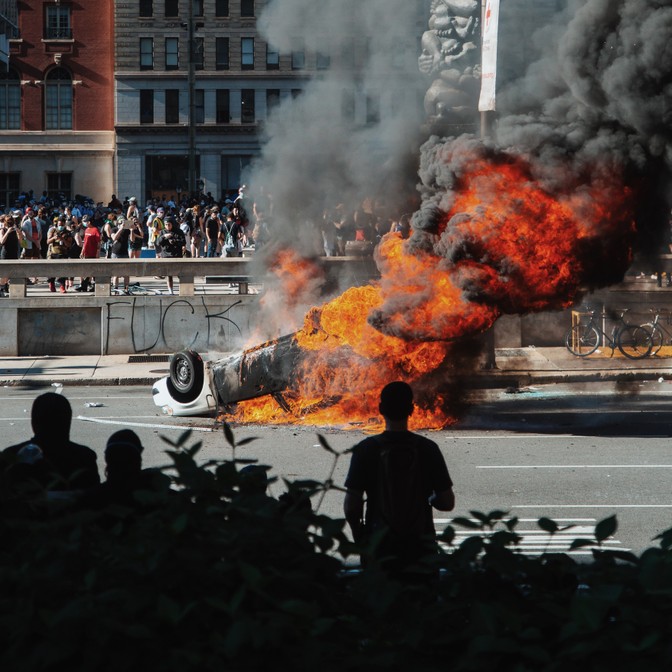 By June 6, protests over Floyd's death had spread worldwide. Protests in Europe, Australia, Africa, and elsewhere have rallied against what they perceived as racial discrimination and police brutality, with some protests aimed at United States embassies.
Frequent causes of police brutality and fatal use of force by law enforcement officers in the United States, particularly against African Americans, have long led the civil rights movement and various other activists to protest against the lack of police accountability in incidents involving the use of excessive force.
Black Lives Matter is an international human rights movement, originating from within the African-American community, which campaigns against violence and systematic racism towards black people. It incorporates those traditionally on the margins of black freedom movements.
"Black Lives Matter" is an important statement of affirmation for Black and African-American people.
There is such a devaluation of Black lives in this society that we need to remind ourselves and others of this value. It is not a devaluation of any other group or culture.

"Black lives matter is not a black people's movement – metoo is not a women's movement – pride is not a gay people's movement – it's all humanity's movement – a movement for being accepted as humans by the humans."
― Abhijit Naskar
How Did You Feel Regarding This Post?